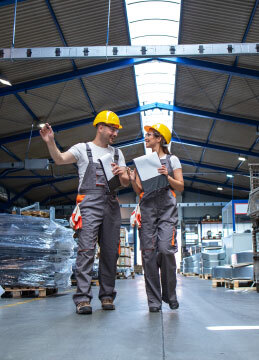 Industry
Effective Industry
Management
With our expertise in industrial processes, technology, and project management, we provide innovative solutions that maximize efficiency, reduce costs, and increase productivity. Our commitment to quality is evident in everything we do, from the initial consultation to the final implementation.
WORK PROCESS
Key areas of
Focus
Production efficiency
maximizing production output while minimizing costs.

Product quality
Focus on quality control measures to ensure that the products are consistent and reliable.

Innovation
Developing new products or technologies, adopting new manufacturing processes.

Sustainability
Reducing waste, using renewable energy sources, and implementing circular economy practices to minimize the use of resources.